AttenuTech® Supplies the Best Anti-fog Medical Safety Glasses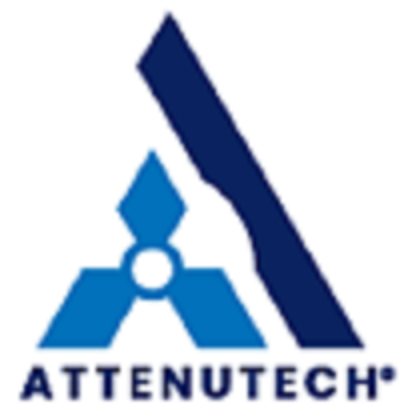 03/14/2023 – Lutz, Florida: AttenuTech® likes to keep its reputation of having an enormous variety of protective safety equipment, catered typically towards medical environments. They work hard to research, design and produce some of the highest-quality products on the market, and medical safety glasses are no exception. Medical safety glasses are important not only for those that are wearing them but also for the patients on the other side.
That's because Attenutech® understands that it can get warm and fog can start to form on those safety glasses medical based, and that cannot happen. The medical professional or technician needs to have clear vision, and that's why their medical safety glasses or prescription medical safety glasses are best with anti-fog components built in. All of the medical prescription safety glasses have an option for anti-fog coating. Below are some options as either safety glasses prescription based or without a prescription.
SP16 Medical Safety Glasses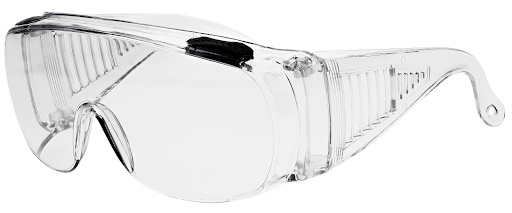 For those looking for a simple option that still does the job, consider the fitover SP16 medical safety glasses. These medical safety glasses come with ANSI Z87 standards and ratings but without a prescription. They'll comfortably fit on top of many standard-sized prescription glasses, meaning you can stay comfortable with your preferred prescription glasses but also be protected at the same time. They also come built-in with symmetrical ventilation to promote airflow and eliminate fog.
Medical Goggles RK2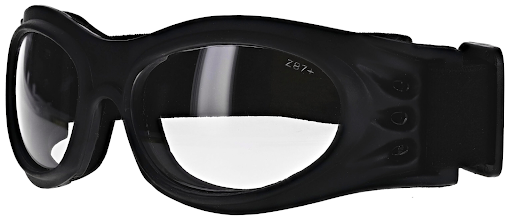 Those looking for medical goggles over medical safety glasses can also get the RK2 medical goggles that are available with a prescription. While they have an adjustable elastic band to keep the size comfortable yet snug, the RK2 also has ventilation built in to ensure proper airflow and thus helps keep your vision clear with its anti-fog properties.
In addition, the construction material is primarily made from TR-90 nylon, keeping them very strong yet light at the same time. It also helps to give these medical goggles an ANSI Z87-2+ impact rating protection as well.
Medical Prescription Safety Glasses T9559

For those looking for a complete option for their medical prescription safety glasses, the Medical Prescription Safety Glasses T9559 doesn't disappoint. They come with integrated side shields to help improve the protective component and be ANSI Z87+ rated and approved. Comfort is important here, so they have rubberized temple guards for an anti-slip fit without pushing into the sides and nose pads made from silicon.
These frames are also constructed with TR-90 nylon, making them light enough to wear all day as necessary. You also have a few color options to keep them as stylish as needed, with options such as clear black, teal, clear pink, and clear neon green.
Whether you get medical safety glasses with built-in vents or not, you always have the option to get them as prescription medical safety glasses, with a host of customizations possible on the lenses, and all of it can be done directly on our site, as long as you know your prescription. This way, you know you'll get prescription or medical safety glasses for your needs, including anti-fog needs. Get in touch at +1 813-909-8330 or email at service@attenutech.com for further queries.
About Us: AttenuTech® provides radiation protection products for physicians, techs, nurses, and staff who utilize Fluoroscopy for imaging procedures. At AttenuTech®, we are dedicated to implementing the best radiation protection in high-risk surgical environments. With a manufacturing presence in the United States and Europe, we guarantee the highest quality of products and services in the radiation protection industry. We provide affordable and applicable solutions through state-of-the-art technologies and modern equipment. All AttenuTech® products are CE Certified, and manufactured with strict adherence to applicable laws, standards, and regulations, assuring the highest levels of protection, confidence, and quality.Contact Information:
Like us: https://www.facebook.com/attenutech/
Follow us: https://www.instagram.com/attenutech_radiationprotection
Retweet us: https://twitter.com/attenutech
Contact Detail:
Company Name: AttenuTech®
Contact Person: Ryan Phillips
Email: Send Email
Phone No: +1 813-909-8330, 1-800-757-2703
Address: 24008 State Road 54 Lutz
State: FL 33559
Country: United States
Website Url: https://www.attenutech.com/


Source: www.PRExhibition.com